Waiting on Wednesday: Sweet by Tammara Webber
21:30
Waiting on Wednesday is a book meme hosted by Jill at
Breaking the Spine
and it features books that we are eagerly awaiting to be released.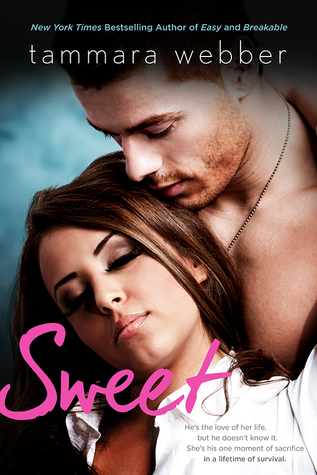 Title:
Sweet (Counturs of the Heart #3)
Author:
Tammara Webber
Genre/Themes:
Romance, New Adult
Release Date:
27 April 2015
Add on
Goodreads
Pre-order links:
Amazon / iBooks


Synopsis
He's the love of her life, but he doesn't know it.
She's his one moment of sacrifice in a lifetime of survival.
He was damaged and wild, but resilient.
She's always been obedient. Now she's restless.
Home for the summer between college and med school, Pearl Torres Frank knows two things: Boyce Wynn is the embodiment of everything she should run from, and everything she wants to run to. Rebellious and loud. Unconcerned with society's opinion of him. Passionate. Strong. Dangerous.
And one more trait he hides from everyone but her. Sweet.
*** *** ***
Why am I waiting for this?
- Easy is one of my favourite NA romances and it's companion novel, Breakable (
my review
), was a great read was well. We meet Boyce and Pearl int he second book and he got me intrigued right then and there. I can't wait to see how things between him and Pearl work out in the end.