So, I've decided to try starting a monthly meme sharing the best books I've read in the past month. It's called Recommended Reads and it will replace the Monthly Blog Recap I've been doing so far.
I'm inviting all my blogger friends and readers to join in by writing a short blog post, or just on FB/Twitter or any other social media, at the end of each month highlighting the books that they read and recommend in the past month. You can leave a link to your post in the Linky sign-up form. You can also choose to write a post of recommendations based on different criteria - genre, topic, type of hero, type of reader, etc. Feel free to base your recommended reads on any principle you like.
It was a short notice for this month, but the linky sign-up will be open till the last week of September, so you can join at any time during this period.
Recommended Reads - August
August was a month of great reads for me, so I can recommend two books and list a few more as honourable mentions.

Recommendations: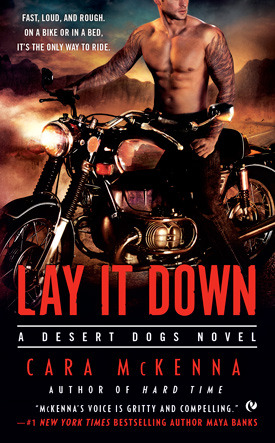 Genre: Romantic suspense, bikers
I've read a couple of Cara McKenna's books and I really enjoy her style and the sexy story she tells. Lay It Down was no exception. It's an intense romantic suspense (not as MC romance, though the characters ride bikes and stick together as a group). The mystery kept me on the edge till the end the romance was both deep and passionate. Both the hero and heroine are complex, real characters that you can't help but get involved in their fate.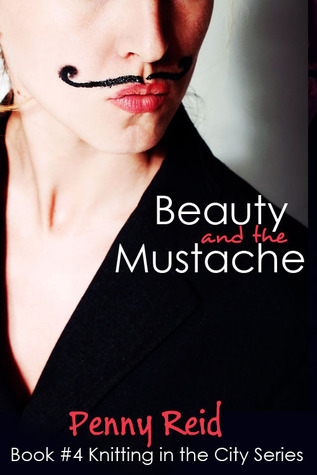 Genre: Contemporary romance
Beauty and the Mustache is book 4 in the Knitting in the City series by Penny Reid. This one is not as funny and carefree as the previous ones but it is just as good. The unique characters of the hero (rough-looking poet and game warden) and the heroine (a nurse, a knitter and a sister to 6 brothers) fall into an all-encompassing, life-changing, epic-kind of love under the worst possible circumstances. It's a wonderful story full of poetry and philosophical musings, balanced out by geeky humour and some crazy antics of the Knitting club ladies and the 6 bearded Winston brothers.
Honourable mentions:
Small town romance

My review - 4 stars

Small Town Romance

My Review - 4 Stars

Contemporary Romance

My Review - 4 Stars

Romantic Suspense

Review is forthcoming
Leave a link to your post in the sign-up below. I will be happy see what were your favourite books this August.