Teaser Tuesday is a weekly bookish meme hosted by MizB of
Should Be Reading.
Here are the rules:
• Grab your current read
• Open to a random page
• Share two (2) or a few more "teaser" sentences from somewhere on that page.
Today's teaser comes from
Beauty and the Mustache
by
Penny Reid
. It's book 4 in her Knitting in the City series. I really enjoyed it though there is less humour and more seriousness and sadness in this one that in the previous books. It's releasing on 28 Aug and I greatly recommend it!
I was far away from my friends, from the life I loved and the family I had chosen in Chicago. I was surrounded by essentially strangers, people I'd rejected ad now regretting pushing away, missing out on years with more brothers.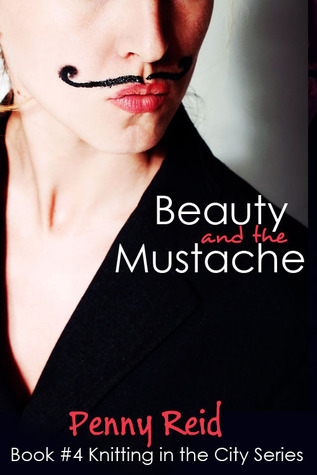 Penny Reid
There are three things you need to know about Ashley Winston: 1) She has six brothers and they all have beards, 2) She is a reader, and 3) She knows how to knit.
Former beauty queen, Ashley Winston's preferred coping strategy is escapism. She escaped her Tennessee small town, loathsome father, and six brothers eight years ago. Now she escapes life daily via her Amazon kindle one-click addiction. However, when a family tragedy forces her to return home, Ashley can't escape the notice of Drew Runous— local Game Warden, bear wrestler, philosopher, and everyone's favorite guy. Drew's irksome philosophizing in particular makes Ashley want to run for the skyscrapers, especially since he can't seem to keep his exasperating opinions— or his soulful poetry, steadfast support, and delightful hands— to himself. Pretty soon the girl who wanted nothing more than the escape of the big city finds she's lost her heart in small town Tennessee.