Waiting on Wednesday 02
22:00
I joined a new book meme last week. Waiting on Wednesday is hosted by Jill at
Breaking the Spine
and it features books that we are eagerly awaiting to be released.
Author: Penny Reid
Genre: Contemporary Romance, Comedy
Release Date: 24 June 2014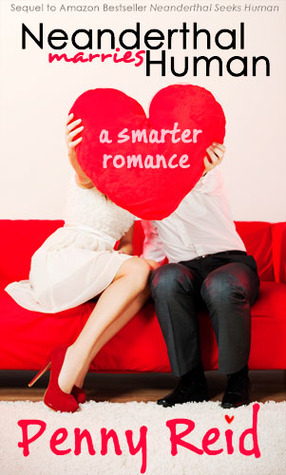 Synopsis
There are three things you should know about Quinn Sullivan: 1) He is madly in love with Janie Morris, 2) He's not above playing dirty to get what (or who) he wants, and 3) He doesn't know how to knit.
After just five months of dating Janie, Quinn—former Wendell and unapologetic autocrat—is ready to propose marriage. In fact, he's more than ready. If it were up to Quinn, he would efficiently propose, marry, and beget Janie with child all in the same day—thereby avoiding the drama and angst that accompanies the four stages of pre-matrimony: engagement, meeting the parents, bachelor/bachelorette party, and overblown, superfluous wedding day traditions. But Janie, much to Quinn's dismay, tosses a wrench in his efficacious endeavors and challenges him to prove his devotion by going through the matrimonial motions, no matter how minute and mundane.
Will Quinn last until the wedding day? Or will he yield to his tyrant impulses?
Regardless, one thing is for certain, Quinn Sullivan will have to learn to expect the Spanish Inquisition (i.e. the unexpected) if he plans to have and keep Janie Morris as his wife.
Why am I waiting for this book? - I'm a big fan of Ms Reid's books and I'm excited about this one since it continues the story of the couple from book 1, Neanderthal Seeks Human (the quirky and adorable Janie and mysteriously sexy Quinn aka Sir McHotpants). Initially, I thought it would be just a novella about their upcoming wedding, but more than happy to learn that it would be a full-length novel bringing together both the funny and serous aspects of wedding preparations of two people planning to spend their lives together.
You can read my reviews of the other books in The Knitting in the City series:
What book are you looking forward this Wednesday? Leave me a comment and I'll stop by your blog to check it out.