Recommended Reads: April 2015
04:41
Here are my Recommended Reads from the past month.
I didn't read much in April but it was a month of great series for me and top is indisputably taken by
Mnevermind
trilogy by
Jordan Castillo Price
! Book 2,
Forget Me Not
, is the best book I've read this year so far and goes straight to my all-time favoruites!
I have yet to review this series but I sum it up as a must-read for anyone who enjoys a good furturistic/sci-fi story which rings true to the present day, skillfully written and intermixed with romance and the best non-neurotypical character I have ever read! It's a mixture of genres, described by JCP as speculative fiction, some m/m romance and very, very imaginative.
Note: Must be read in order!
Honourable mentions go to another trilogy, Elements of Chemistry by Penny Reid, which I finished this month and The Shameless Hour by Sarina Bowen.
I'm a big fan of Ms Reid's romantic comedy series,
Knitting in the City
(book 1, Neanderthal Seeks Human is currently free on AMZ). This is her first NA book and I was curious how her love for unique and socially awkward character will fit with college students. And it fitted quite well. It wasn't all smooth sailing for me with this series but I loved the final book, Capture, the most and it did create a very pleasant and satisfying complete picture.
Note: Cliffhangers! Books must be read in order!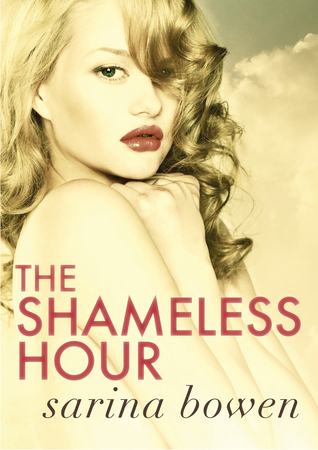 I love Ms Bowen's NA series, The Ivy Years! This is book 4 (
my review
) in the series and it tells the story of Bella and Raffe. It's a bitter sweet college romance exploring both serious issues young people face - harassment, trouble at home, discovering self, losing one's virginity, STD - and the tender/sweet/sexy love life in college. Can be read as a standalone though I recommend reading at least the previous book in the series, the M/M romance,
Understatement of the Year
.