Waiting on Wednesday: Sunset Park by Santino Hassell
09:30
Waiting on Wednesday is a book meme hosted by Jill at
Breaking the Spine
and it features books that we are eagerly awaiting to be released.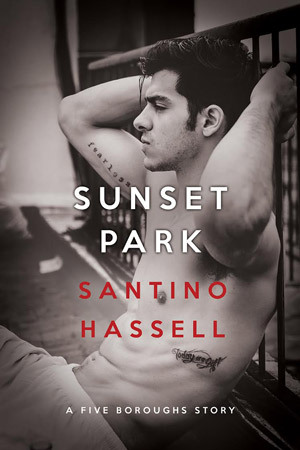 Title:
Sunset Park (Five Boroughs #2)
Author:
Santino Hassell
Genre/Themes:
Contemporary romance, M/M
Release Date:
11 Dec 2015
Add on
Goodreads
Pre-order link:
Dreamspinner
Synopsis
Raymond Rodriguez's days of shoving responsibility to the wayside are over. His older brother wants to live with his boyfriend so Raymond has to get his act together and find a place of his own. But when out-and-proud David Butler offers to be his roommate, Raymond agrees for reasons other than needing a place to crash.
David is Raymond's opposite in almost every way—he's Connecticut prim and proper while Raymond is a sarcastic longshoreman from Queens—but their friendship is solid. Their closeness surprises everyone as does their not-so-playful flirtation since Raymond has always kept his bicurious side a secret.
Once they're under the same roof, flirting turns physical, and soon their easy camaraderie is in danger of being lost to frustrating sexual tension and the stark cultural differences that set them apart. Now Raymond not only has to commit to his new independence—he has to commit to his feelings for David or risk losing him for good.
*** *** ***
Why am I waiting for this? - Because I'm a big fan of Mr. Hassell's writing and I just loved the first book in this series, Sutphin Boulevard so much. We meet both David and Raymond there and I must admit I'm really curious how they get together as a couple.